How to invite a co-agent
This feature is available for subscribers to the Vendors' Basic or Premium plan.
Invite a subagent
Log in as a registered user at your team
Navigate to "my network"
Click the action button "Invite a contact" and enter subagent's details

Invitation successful
Check your inbox for confirmation. Once your subagent has registered Rightsdesk will send a notification.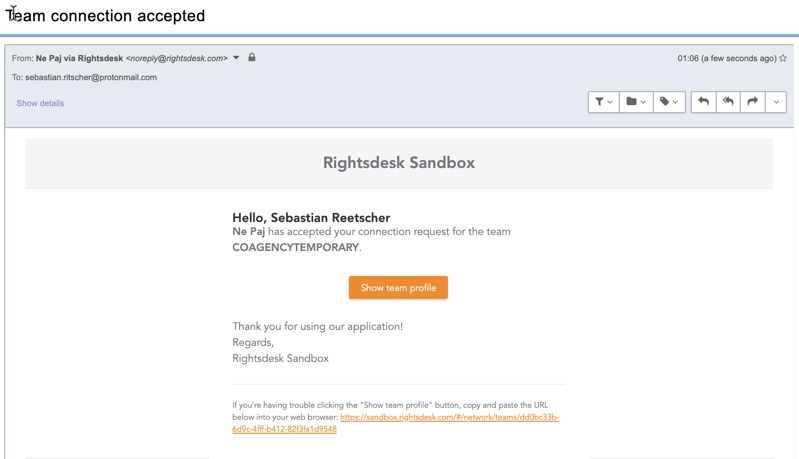 Here is our video on how to invite a contact:https://www.rightsdesk.com/guide/invite-contacts/