Core Features for Subagents
Core Features for Subagents
This page explains the core features for the collaboration between primary agents and their subagents
Titles
the primary agent adds titles to the catalog, catalog copy, metadata, documents, and blurps.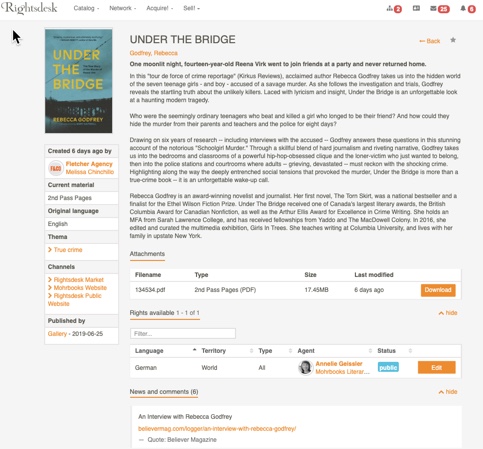 Rights
the primary agent delegates a right to the co-agent for a territory.
Leads
the co-agent creates leads to domestic publishers, makes submissions, shares files.
Talk
the co-agent discusses a project with the client and negotiates with the acquiring editor.

Update
the primary agent uploads documents, reviews, blurbs and news. The co-agent gets notified.