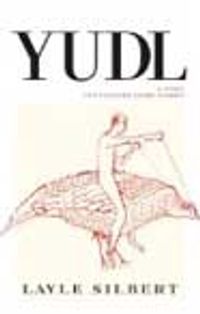 BACK
YUDL
And other Stories
Set in 1920s Chicago, the short novel YUDL follows its eponymous protagonist, a middle-aged editor at a left-leaning newspaper called The Yiddish Courier. Yudl and his wife have decided to become landlords, purchasing a vacant lot and hiring an acquaintance - aptly named Mason - to oversee the construction of their future apartment building. However, delays in the construction leave Yudl and his family without a home, forcing them to stay with Mason and his family until the construction is finally complete. Told with wry wit and a masterful sensibility for metaphor, the story explores gender, Zionism, and the immigrant experience in the US.

The selection of short stories that follow the novel in this volume were selected by the author from her deathbed during her last weeks and then hours on earth. Silbert's graceful short stories focus on the family, allowing the reader glimpses of a child's happiness, the cripplingly contradictory demands of femininity, the complexity of grief, and a sustained meditation on life and death.

Layle Silbert (1913-2003) grew up in Chicago in a Russian immigrant household. She made a career as a photographer, mostly of writers like friend Nelson Algren, and had more than thirty exhibits in the US and internationally. She wrote poems and a handful of personal essays, but primarily considered herself a writer of short-fiction, publishing hundreds of stories in literary magazines throughout her life.
More like this