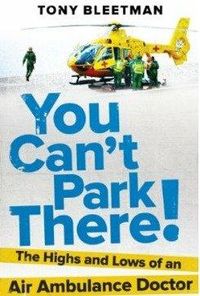 BACK
You Can't Park There!
The Highs and Lows of an Air Ambulance Doctor
I am an air ambulance doctor, hospital consultant and pilot. I have written this book describing my journey through the establishment and management of modern air ambulance units in England.
To my knowledge there are no other published works dealing with air ambulance work, although there have been numerous 'fly on the wall' TV programmes and one recent American TV drama ('Trauma'). This book illustrates the development of a new medically-led air ambulance service with dramatic, graphic and often humorous mission descriptions.

Weblink:
http://www.andrewlownie.co.uk/authors/tony-bleetman/books/you-cant-park-there-the-highs-and-lows-of-an-air-ambulance-doctor


More like this