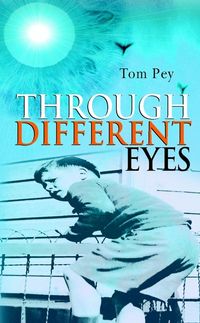 BACK
Through Different Eyes
The time is the early 1960s, London is swinging, Beatniks are on the streets and The Beatles are in the charts, but in rural Ireland little has changed. Two small boys, Tom and Jimmy are playing cowboys. 'Bang! You're dead' says Jimmy and, though neither of them could realize it then, a time would come when Tom wished he had died there.
The 1980s were a time of conspicuous consumption; champagne flowed, cars were fast and bright young men could make a lot of money. Tom was amongst the brightest-his yearning for new challenges had led him from rural Ireland to New York and London and to become a senior partner in an investment bank. Yet as the 1980s moved into the 1990s Tom found himself in a hospital in Baltimore learning that he was shortly to become blind as a result of that childhood game.
Stricken by depression and disbelief Tom struggled to come to terms with the one-in-a million accident that would rob him of everything that he had fought to achieve. Yet, drawing on his inner resources Tom was eventually able to build a new life for himself-a life in which he discovered the true satisfaction and peace of mind that he had so ardently pursued through other routes.
More like this