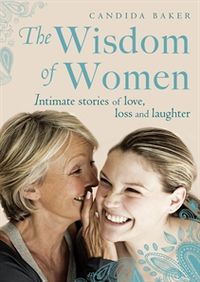 BACK
THE WISDOM OF WOMEN
Intimate stories of love, loss and laughter
A celebration of the highs and lows of one woman's life through the experiences of many others.
Candida Baker grew up in a colourful family, with an actor father (John Thaw, a.k.a. Inspector Morse) and costume designer mother. Her parents' complex, and at times chaotic, lives made for a challenging environment, and from an early age Candida understood the importance of friends, finding comfort and support from many close friendships with women and from ongoing loving relationships with all her sisters.
In The Wisdom of Women, Candida celebrates all the wisdom and nurturing supportive female friends, family, mentors, and even strangers, can bring to our lives. With great deftness she weaves the tapestry of her life around the experiences of other women, who freely share their stories of kindness, laughter, betrayal and loss.
This book positively sparkles with womanly warmth and humour.

Candida Baker is an author, photographer, event director, journalist and animal lover. Her books include novels, short stories and works of non-fiction. She is the editor of a series of anthologies for Allen & Unwin: The Infinite Magic of Horses; The Wonderful World of Dogs and The Amazing Life of Cats and now The Wisdom of Women. She was born and raised in the UK, but now lives in the hills behind Byron Bay.
More like this