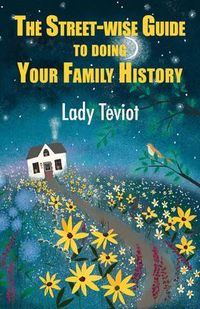 BACK
The Street-wise Guide To Doing Your Family History
This unusual book stands out in a crowded field.
​
It provides practical, expert, insider-knowledge.
It includes a full guide to current websites.
It offers many tips, short-cuts and helps to access the evidence you need. And to understandings of what this means.
It is rooted in the many years of day-to-day enquiries in family history by the noted international expert Lady Teviot.
It will be invaluable to the beginner and of great value to the more knowledgeable.
It will help you rapidly to become 'street-wise' in what will be a complex but fascinating personal endeavour.
More like this