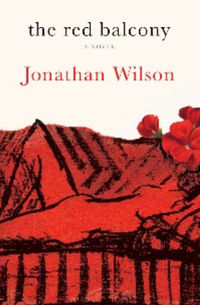 BACK
THE RED BALCONY
A gripping historical novel of sex, love, and justice in the tinderbox of British Mandate Palestine, by the acclaimed author of A PALESTINE AFFAIR.
In 1933, Ivor Castle, an Oxford-educated Jew, arrives in Palestine to take up a position as assistant to the defense counsel for the two men accused of murdering Haim Arlosoroff, a figure whose tactics to get Jews out of Hitler's Germany and into Palestine may have been controversial enough to get him killed. Ivor, an innocent to the politics of the case, falls into bed and deeply in love with Tsiona, a free-spirited painter who sketched the accused men in a Jerusalem cafe on the night of the murder and may be a key witness.

As Ivor learns the hard way about the violence simmering just under the lid of British colonial rule, Wilson dazzles with his mastery of the sun-baked scenery and the subtleties of the warring agendas in Palestine. Ivor moves between the crime scene in Tel Aviv and the maze of Jerusalem, between the mounting mysteries around this notorious legal case and clandestine lovemaking in Tsiona's tiny studio in Safed. In the end, he must discover where his heart lies - whether he cares more for the law or the truth, whether he is an Englishman or a Jew, with whom and where he belongs.

JONATHAN WILSON is the author of eight previous books, including the novels The Hiding Room, runner up for the JQ Wingate Prize, and A Palestine Affair, a New York Times Notable Book, and runner up for the 2004 National Jewish Book Award; two collections of short stories, Schoom and An Ambulance Is on the Way: Stories of Men in Trouble; and the soccer memoir Kick and Run. His fiction, essays, and reviews have appeared in The New Yorker, ARTnews, Esquire, The New York Times Magazine, The New York Times Book Review, Tablet, The Times Literary Supplement, and the Best American Short Stories, among other publications. Wilson has been the recipient of a Guggenheim Fellowship, and his work has been translated into many languages, including Dutch, Hebrew, Italian, Polish, Portuguese, Russian and Chinese. He lives in Newton, MA.
More like this