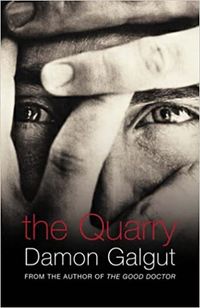 BACK
THE QUARRY
A breathtaking parable of death and deception from the Booker-shortlisted Galgut, 'the bold, fresh voice of South African fiction' (Observer).

On a lonely stretch of road a nameless man commits a murder. The victim is a religious minister on his way to take up a post in a nearby town. The murderer decides to steal the dead man's identity only to discover that one of his first duties as the new minister is to bury a body that has just been found out near the quarry...

Captain Mong, the head of the local police takes a close interest in the minister's work, although there is evidence linking young petty criminals to the crime. Mong knows it is the new minister who is guilty. But he bides his time, watching, listening, slowly circling his prey.

Building to a climax that is almost too much to bear with the town's church ablaze, the Captain is compelled to pursue the murderer across the veldt, while his exhausted quarry struggles to make good his escape.

In The Quarry, Galgut's tender prose combines with the power of myth to create a devastating drama, alive with tension.
More like this