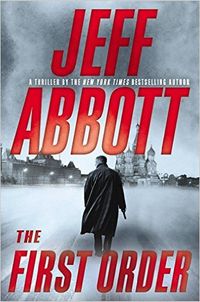 BACK
THE FIRST ORDER (Sam Capra 5)
The darkest day of Sam Capra's life was when he watched his brother, Danny, executed by extremists in an online video. But now, evidence has surfaced that Danny may still be alive—leading a secret, hidden life for the past six years while the world believed him to be dead. What's more, Sam discovers that Danny may be plotting a murder that could change history: assassinating the Russian president.

Determined to stop his brother from committing a murder that may cause a war, Sam goes undercover in a one-man mission to save the world—and to save his brother.

Jeff Abbott is the New York Times-bestselling author of sixteen novels. He is the winner of an International Thriller Writers Award (for the second Sam Capra book, The Last Minute) and is a three-time nominee for the Edgar Award. The Associated Press called the Sam Capra series "one of the best ongoing series in the thriller genre," and Lee Child has called them "suspense classics."
More like this