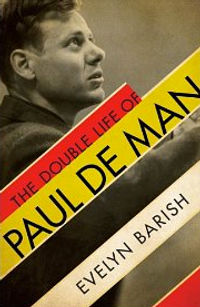 BACK
THE DOUBLE LIFE OF PAUL DE MAN
An explosive biography, decades in the making, reveals the secret past of the Svengali-like academic who held an entire generation in his thrall.
Thirty years after his death in 1983, Yale University professor Paul de Man remains a haunting figure. The Nazi collaborator and chameleon-like intellectual created with Deconstruction a literary movement so pervasive that it threatened to topple the very foundations of literature and history itself. The revelation in 1988 that de Man had written a collaborationist and anti-Semitic article led to his intellectual downfall, yet biographer Evelyn Barish apprehended that nothing appeared to contextualize the life he assiduously sought to conceal.

Relying on archival research and hundreds of interviews, Barish evokes figures such as Mary McCarthy, Elizabeth Hardwick, and Jacques Derrida. Reexamining de Man's life, particularly in prewar Europe and his reincarnation in postwar America, she reveals, among other things, his embezzlement schemes, his lack of an undergraduate degree, and his bigamous marriage. The man who despised narrative, particularly biography, finally gets his due in this chilling portrait of a man and his era.

Evelyn Barish, a Professor at the Graduate center of the City University of New York, is the author of EMERSON: THE ROOTS OF PROPHECY (Princeton University Press), for which she won the Christian Gauss prize in 1990. She lives in New York.
More like this