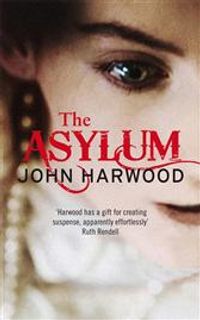 BACK
THE ASYLUM
Hinging on the uncanny resemblance between two young women, is an intricate mystery that builds in momentum and suspense, gripping right up to the very end.
Georgina Ferrars awakes in the eponymous asylum, a building converted from the large estate of a family destroyed by madness. Georgina has no memory of the past few months, and is informed by the head doctor, Doctor Straker, that she cannot be who she says she is. She finds a diffident ally in Frederic Mordaunt, young heir to the estate, who is falling in love with her but remains under the influence of the power-mad Dr Straker.

After Georgina discovers her own writing-case hidden in a chest in her room, the narrative alternates between her journal entries and the letters that a Rosina Ferrars wrote to Georgina's mother Emily. Rosina's life unfolds like a Gothic within a Gothic, set in the 1860's: after her sister Clarissa's elopement and suspicious death, their cruel and miserly father keeps Rosina locked in the house. She meets and falls in love with the haunted young Felix Mordaunt, and they plan to elope. The journal entries fill in Georgina's missing memories, and between the two sets of documents the truth emerges: a young woman named Lucia had recently arrived in London and begun machinations to supplant Georgina; Rosina's letters gradually illuminate the connection between the two young women but not before the resolution takes us through a fire at the asylum, an infernal machine, and the discovery of family ties that entail multiple shades of (unconsummated) incest... John Harwood is a freelance writer who divides his time between London and South Australia. Besides fiction, his published work includes biography, poetry, political journalism and literary history. His first novel, The Ghost Writer, was published to widespread critical acclaim in 2004. It won the 'Children of the Night' Award for Best Gothic Novel of 2004, from the Dracula Society of Great Britain, and the International Horror Guild's First Novel Award for Outstanding Achievement in Horror and Dark Fantasy in 2005.

Weblink:
http://www.randomhouse.co.uk/editions/the-asylum/9780224097413


More like this