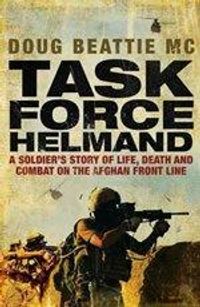 BACK
Task Force Helmand
A soldier´s story of life, death and combat on the Afghan front line.
In March 2008 Captain Doug Beattie MC returned to Afghanistan. He didn't have to. His decades of loyal service meant he had been due to retire from the Army the previous year. But that was before his commanding officer made a desperate plea - stay in and do just one more tour.
Not for the first time Doug's loyalties were split; he was pulled between his love for his wife and children and an overwhelming sense of duty towards his other family, the Royal Irish Regiment. Once again it was the military which won the struggle for Doug's heart and mind. He couldn't turn his back on the men he had helped train - many of whom were young enough to be his sons - as they deployed to theatre to play their part in what has been described by military top brass as an unwinnable war.

Weblink:
http://www.andrewlownie.co.uk/authors/doug-beattie/books/task-force-helmand


More like this