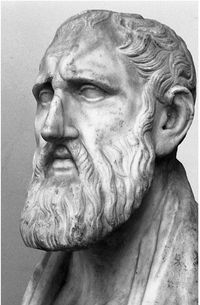 BACK
STOIC
An essential guide to the wisdom of the ancient philosophy of the Stoics, completely updated for the current moment. Modern, smart and witty this ideology has so much to teach us about coping with the 21st century and its multitude of crises.
When most people hear the name Marcus Aurelius or think about ancient Rome, they think of Russell Crowe and Gladiator: a time of wine-fuelled orgies, epic banquet feasts, and emperors battling it out.

But Rome had another side, too a camp of thinkers who were invested in virtue, moderation and self-discipline. These were the ancient Stoics. And their ideology is about to make a massive comeback. These Roman philosophers, who spent their lives working out mindfulness techniques and ways to be happy, might well have been the western world's first wellness gurus, and maybe even held the key to preventative mental health. This book is smart self-help, going deeper than fads and trends that incorporate the wisdom of ancient and continuing cultures.

The beauty of stoicism is it is simple, clear and easily applicable to life -- many centuries after it was written. This book will show readers, in clear, succinct prose, with easy exercises, how to apply the stoic principles to modern life for happiness and wellbeing.

Andrew Charlton is an economist and founder of the analytics business AlphaBeta. He was an adviser to Australia's Prime Minister, taught at the London School of Economics and has a doctorate in economics from Oxford University where he studied as a Rhodes Scholar.

Brigid Delaney is a journalist for the Guardian, and writes a popular weekly column Brigid Delaney's Dairy, that's widely read in Australia, the US and the UK. She is the author of three books.
More like this