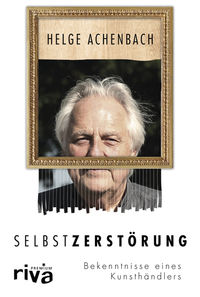 BACK
Self-Destruction
Confessions of an art dealer
● more than just an autobiography- Achenbach's book is a piece of German contemporary history ● the celebrity art consultant talks about dodgy bills and dirty deals. ● the story of a new beginning, the fallen art dealer now paints his own life and supports fugitive artists.
Passionate, intimate retrospect of a man who had a profound influence on the art world.
Art lover, romantic, narcissist and power-hungry - art consultant Helge Achenbach promoted the careers of greats, such as Jeff Koons and Gerhard Richter, and decorated the German national football team's quarters at the World Cup in Brazil with art. A famous and infamous figure in the dazzling art world who lost himself in the quest for money and recognition. His story has a bitter reckoning: Achenbach betrayed the Aldi heir and billionaire Berthold Albrecht by selling works of art and vintage cars at hidden surcharges and was imprisoned for four years. His ruthlessly honest memoirs give insights into the German art business, report on his first gallery, his rise as an art consultant with several companies and restaurants in Düsseldorf, major deals and excesses - and his downfall with his arrest, conviction and prison. These are the confessions of a rogue.
More like this