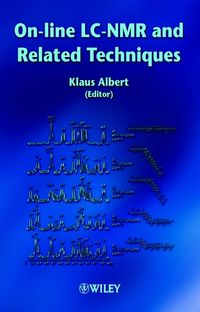 BACK
On-line LC-NMR and Related Techniques
This book gives a comprehensive overview of the basis and the current applications of LC-NMR and related techniques. It deals with the practical aspects of the hardware and software set-up for a successful performance of on-line coupling experiments. It covers the solution of real-word problems from the fields of biomedical, pharmaceutical and environmental studies as well as the analysis of natural products and polymeric compounds. Thus guidelines for an efficient application of the powerful hyphenated technique LC-NMR in combination with LC-MS are presented. Besides LC-NMR, important techniques such as the on-line coupling of gel permeation chromatography and supercritical fluid chromatography, together with 1H NMR spectroscopy, are described in detail.
Fascinating further aspects, such as the application of capillary separation techniques either in the single or parallel detection mode, together with the possibilities of direct 13C monitoring of chromatographic events, are also discussed.
Key features include:
* Up-to-date information on the theoretical and experimental methodology
* Coverage of applications in biomedical, pharmaceutical and natural product analysis, as well as environmental polymer and related hyphenated techniques
* Information appropriate for researchers in organic, pharmaceutical and medical chemistry
Overall, this book is a requirement for all researchers and staff members dealing with structure elucidation problems in separation science.
More like this