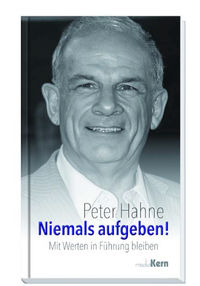 BACK
Never Give Up!
Using Values To Stay Ahead
 The overall print run of Peter Hahne's books is more than 1 million copies
There are manuals about career, wealth, and health, but help during failure is nowhere to be found. What carries us through when success is fleeting, bad luck and mistakes, final notices and illnesses change life radically? That is the moment where real values are needed that make our lives worth living. A challenge for every thinker: in the Bible God writes history with losers! Peter Hahne brings examples from today and tells the secret about blessings in disguise.
More like this