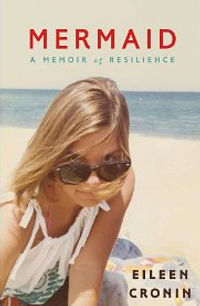 BACK
MERMAID
A Memoir of Resilience
A gorgeously crafted memoir about resilience, family, and forging your own way; a clinical psychologist's memoir about how she uncovered the truth behind the family secret that surrounded her disability.
Her boisterous Midwestern Catholic family accepted her situation as "God's Will," treating her no differently than her ten siblings, as she "squiddled" through their sixties, Cincinnati home. But starting school, even wearing prosthetics, she had to brave bullying and embarrassing questions. As a teen, thrilled when boys asked her out, she was confused about what sexuality meant for her. She felt most comfortable and happy relaxing and skinny dipping with her girlfriends, imagining herself "an elusive mermaid." The cause of her disability remained taboo, however, even as she looked towards the future and the possibility of her own family. Reflecting with grace and humor on her youth, search for love, and quest for answers that pitted her against her mother – did she take the birth-defect-causing drug thalidomide? – Cronin spins a shimmering story of self-discovery and transformation.
MERMAID belongs on the shelves next to ANGELA'S ASHES, THE GLASS CASTLE, THE ROAD FROM COORAIN, and THE COLOR OF WATER.

Perhaps the greatest achievement with this book, which brings to light one of the great medical tragedies of the 20th century, is that she is able to tell her story with a winning combination of candor, grace and humor.

Eileen practices clinical psychology in Los Angeles and is an assistant editor for Narrative Magazine. Two excerpts of her Mermaid have been nominated for Pushcart Prizes, one by Slice Magazine and one by NYU's Bellevue Literary Review.
More like this