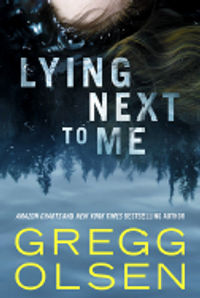 BACK
LYING NEXT TO ME
From the #1 NY Times bestselling master of crime and psychological suspense, a thriller that will appeal to readers of Gillian Flynn, Shari Lapena and Paula Hawkins.
Two happily married couples - with more than one lie between them. The perfect vacation in Washington State's Hood Canal becomes a nightmare when the four strangers' lives converge, revealing the betrayals and secrets between husbands and wives.

Adam and Sophie Warner and their three-year-old daughter are vacationing in Washington State's Hood Canal for Memorial Day weekend. It's the perfect getaway to unplug, and to calm an uneasy marriage. But on Adam's first day out on the water he sees Sophie abducted by a stranger. A hundred yards from shore, he can't save her. And Sophie disappears.

In a nearby cabin is another couple, Kristen and Connor Moss. Unfortunately, beyond what they've heard in the news, when it comes to Sophie's disappearance they're in the dark. For Adam, at least there's comfort in knowing that Mason County detective, Lee Husemann, is an old friend of his. She'll do everything she can to help. She must.

But as Adam's paranoia about his missing wife escalates, Lee puts together the pieces of a puzzle. The lives of the two couples are converging in unpredictable ways, and the picture is unsettling. Lee suspects that not everyone is telling the truth about what they know - or have yet to reveal all the lies they've hidden from the strangers they married.

#1 New York Times and Amazon Charts bestselling author Gregg Olsen has written more than twenty-five books, including The Sound of Rain and The Weight of Silence in the Nicole Foster series. Known for his ability to create vivid and fascinating narratives, he's appeared on multiple television and radio shows and news networks, Olsen's fiction and nonfiction works have received critical acclaim and numerous awards, including prominence on the USA Today and Wall Street Journal bestseller lists. Washington State officially selected his young adult novel, Envy, for the National Book Festival, and The Deep Dark was named Idaho Book of the Year.

Weblink:
www.greggolsen.com


More like this