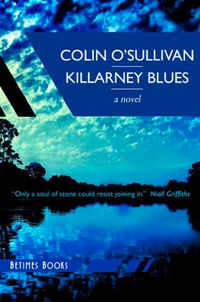 BACK
Killarney Blues
Picturesque Killarney might seem the perfect place to enjoy the rare gift of sun but the town has got the blues. Bernard Dunphy, eccentric jarvey and, secretly, a terrific blues guitarist, is pining for Miriam Yates, his unrequited love and has to contend with an ailing mother and an ailing horse.
His friend Jack, a philandering egotist, spins out of control as the novel progresses and savagely murders a man in a raging frenzy. A trio of girlfriends becomes entangled in the terrible webs of their own making.
As the novel swings back and forth from thorny past to tumultuous present, it swings, too, from darkness to light. Darkness: shadow of Bernard's father's tragic past, suicide, abuse, murder. Light: comedic banter, friendship, romance, and the joy and redemptive powers of music.
Killarney Blues offers a glimpse of a very modern Irish town in an economic and moral crisis, as well as the trials and torments of its struggling inhabitants.
More like this