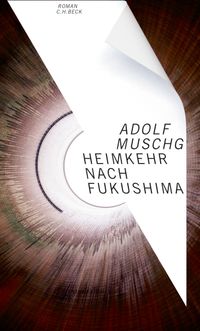 BACK
Homecoming to Fukushima
A Novel
When we place ourselves at the center of danger, are we perhaps closer to the truth? 30 pages English sample translation available! Greek rights sold
The architect Paul Neuhaus, freshly dumped by his now ex, receives an invitation from his old friends Ken-Ichi and Mitsuko. The mayor of a village near the nuclear disaster zone of Fukushima, Mitsuko's uncle, asked Neuhaus to visit him. He is looking to inspire new hope by convincing Neuhaus to stay at an artists' colony – in the disaster zone. The area has been irradiated. The villages remain abandoned. The contaminated soil has been removed. The government wants resettlement to begin, but people are afraid.
Neuhaus travels with Mitsuko and they find themselves in an inescapable and intense proximity to each other. Is there a future possible in the beautiful, polluted landscape of Fukushima… just like there might be a future for the love between Paul and Mitsuko? Life is full of mysterious chains of cause and effect and the disastrous chain reaction in the Fukushima nuclear power plant is enough to make all of us – not just the Japanese – ask what this catastrophe says about us. When we place ourselves at the center of danger, are we perhaps closer to the truth?
Adolf Muschg, born 1934 in Zurich, was a professor of German language and literature at the ETH in Zurich from 1970-1999 and served as the president of the Academy of Arts in Berlin from 2003 to 2006.
His extensive work, including the novels Im Sommer des Hasen (In the Summer of the Rabbit, 1965), Albissers Grund (Albisser's Reason, 1977, sold to Gallimard, France and Drepania, Greece), Das Licht und der Schlüssel (The Light and the Key, 1984), Der Rote Ritter (The Red Knight, 1993), Sutters Glück (Sutter's Luck, 2004, sold to Diwan al Masar, Iran, Blesok, Macedonia, Czytelnik, Poland, Progress, Russia) and Kinderhochzeit (Make-Believe Wedding, 2008, has been awarded numerous prizes, including the Hermann Hesse Prize, the Georg Büchner Prize, the Grimmelshausen Prize, Grand Prix de Littérature of Switzerland and, most recently, the prize of the International Hermann Hesse Society.
C.H.Beck also published a collection of Muschg's speeches Was ist europäisch? (What is European? 2005), the novels Sax (2010), Löwenstern (2012), Die Japanische Tasche (The Japanese Bag, 2015) and Der weiße Freitag (The White Friday, 2017), as well as the collection of essays and speeches Im Erlebensfall (In Case of Survival, 2014). In addition, Manfred Dierk has written a biographical portrait of Adolf Muschg titled Lebensrettende Phantasie (A Life-Saving Fantasy, 2014).

Weblink:
www.chbeck.de


More like this