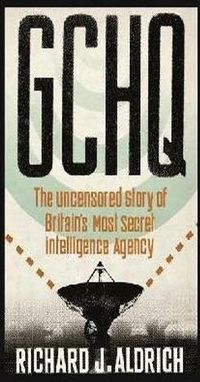 BACK
GCHQ
The uncensored story of Britain´s Most Secret Intelligence Agency
GCHQ is the successor to the famous Bletchley Park wartime code-breaking organisation and is the largest and most secretive intelligence organisation in the country. During the war, it commanded more staff than MI5 and MI6 combined and has produced a number of intelligence triumphs, as well as some notable failures. Since the end of the Cold War, it has played a pivotal role in shaping Britain′s secret state. Still, we know almost nothing about it.
In this ground-breaking new book, Richard Aldrich traces GCHQ′s evolution from a wartime code-breaking operation based in the Bedfordshire countryside, staffed by eccentric crossword puzzlers, to one of the world′s leading espionage organisations. It is packed full of dramatic spy stories that shed fresh light on Britain′s role in the Cold War -- from the secret tunnels dug beneath Vienna and Berlin to tap Soviet phone lines, and daring submarine missions to gather intelligence from the Soviet fleet, to the notorious case of Geoffrey Pine, one of the most damaging moles ever recruited by the Soviets inside British intelligence. The book reveals for the first time how GCHQ operators based in Cheltenham affected the outcome of military confrontations in far-flung locations such as Indonesia and Malaya, and exposes the shocking case of three GCHQ workers who were killed in an infamous shootout with terrorists while working undercover in Turkey.
Today′s GCHQ struggles with some of the most difficult issues of our time. A leading force of the state′s security efforts against militant terrorist organisations like Al-Qaeda, they are also involved in fundamental issues that will mould the future of British society. Compelling and revelatory, Aldrich′s book is the crucial missing link in Britain′s intelligence history.

Weblink:
http://www.andrewlownie.co.uk/authors/richard-j-aldrich/books/gchq


More like this