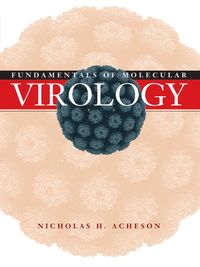 BACK
Fundamentals of Molecular Virology
Designed for students learning about viruses for the first time at the undergraduate or graduate level,
Fundamentals of Molecular Virology
is presented in a style which relates to today's students and professors. This book is also a valuable, up-to-date source of information for graduate students, postdoctoral fellows and research scientists working with viruses.  Chapters contributed by prominent virologists were edited to conform to a clear and accessible style. The text provides a thorough presentation of basic and contemporary concepts in virology for a
student's first exposure to the field.
More like this