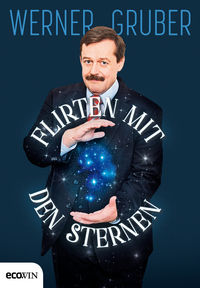 BACK
FLIRTING WITH THE STARS
What happened before the Big Bang? What You Always Wanted to Know About the Universe But Were Afraid to Ask
Are there aliens? Can horoscopes be right? Are black holes intelligent? What is dark matter? This book gives answers on those and many other questions.
Our author is approached by people with questions about the universe, astronomy, or space travel after lectures, on the street, or in the queue at the supermarket checkout. All those questions are definitely quite urgent.
Fearfulearthlingswanttoknowwhattoexpectifameteorhits,forexample. But practical matters of modern space travel, like how and where an astro- naut uses the toilet, require clarification by an expert. Humorousepisodes and serios astrophysics take turns in this book. What did Einstein actually discover, is his theory correct, and why did we have to wait for Stephen Hawking to understand it? Things like these are of utmost interest and expert Gruber brings light into thedarkness.
More like this