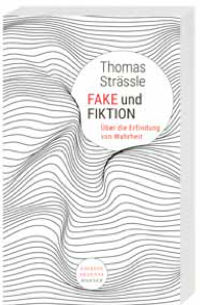 BACK
Fake and Fiction - On the invention of truth
The beautiful fiction of literature – or the dirty fiction of a fake?
No more hours spent fact-checking! At the halfway point of Donald Trump's presidency,
everyone knows that fiction has replaced the domination of facts in the guise of the fake.
Literary studies, however – the authority on all questions of fiction – have so far kept a
reserved silence. Now Thomas Strässle takes the bull by the horns. Every fake is a form
of fiction, just as a novel is also fiction. But not every fiction is a fake. What has to happen to turn fiction into a fake? How do we learn to distinguish lies – the beautiful lies of literature – from the evil lies of fakes? This is the topic of Thomas Strässle's major essay.
More like this