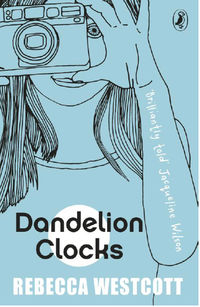 BACK
DANDELION CLOCKS
Liv feels there are just too many rules in life; every-day rules; rules for helping her Aspergic big brother Isaac make sense of the world; rules for a life that mum wants to teach Liv before she dies.
When mum's health starts to get bad, Liv half knows that she doesn't have much time left. Mum's trying to cram a lifetime of love, shopping and one-on-ones into a few months, and for the first time treating her like a grown up.
With Isaac's help, who only really seems to connect with his Playstation friends on the other side of the world, and her mother's teenage diaries, which show such a different side of her frail mum, Liv needs to overcome the anger and sadness of being left behind by the person who loved her more than anyone.
Rebecca Westcott has had a variety of teaching jobs, including six years teaching English in a Category C male prison. It was here that she realized how fiendishly tricky the English language really is - but also saw the huge impact that mastering reading and writing can have. She is now a Primary school teacher and until recently, taught in a special school working with teenagers with profound learning difficulties and behavioural needs. She also works with families going through turbulent times, offering advice and support for a range of issues including successful parenting, financial hardship and providing counseling for bereavement. Rebecca lives in Dorset with her husband and three children.

Weblink:
https://www.facebook.com/pages/Rebecca-Westcott/330651343748099?ref=stream


More like this