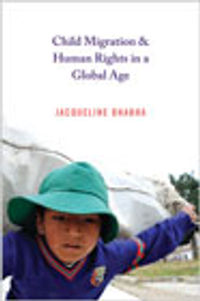 BACK
CHILD MIGRATION AND HUMAN RIGHTS IN A GLOBAL AGE
The first comprehensive look at the global dilemma of child migration.
Why, despite massive public concern, is child trafficking on the rise? Why are unaccompanied migrant children living on the streets and routinely threatened with deportation to their countries of origin? Why do so many young refugees of war-ravaged and failed states end up warehoused in camps, victimized by the sex trade, or enlisted as child soldiers? This book provides the first comprehensive account of the wide¬spread but neglected global phenomenon of child migration, exploring the complex challenges facing children and adoles¬cents who move to join their families, those who are moved to be exploited, and those who move simply to survive.

Part history, part in-depth legal and political analysis, this powerful book challenges the prevailing wisdom that widespread protection failures are caused by our lack of awareness of the problems these children face, arguing instead that our societies have a deep-seated ambivalence to migrant children—one we need to address head-on.

Jacqueline Bhabha is professor of the practice of health and human rights at the Harvard School of Public Health, director of research at Harvard University's François-Xavier Bagnoud Center for Health and Human Rights, and the Jeremiah Smith Jr. Lecturer at Harvard Law School. Her books include Children without a State: A Global Human Rights Challenge.
More like this