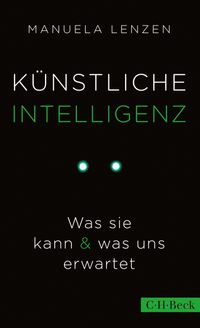 BACK
Artificial Intelligence
The Present and the Future of Clever Machines
Machines with artificial intelligence (AI) can do what a human being can do: hear and see, speak, learn, solve problems. In some ways, they are not only faster, but also better than humans are. How do these clever machines work? Are they a threat and could they make us redundant? The journalist and AI expert Manuela Lenzen vividly explains what artificial intelligence is capable of today and what awaits us in the future.
Artificial intelligence is the new buzzword of digital capitalism. Intelligent computer systems make medical diagnoses and provide legal advice. They manage stock trading and will soon control our cars. They paint, write, interpret and compose. More and more intelligent robots are standing on assembly lines, greeting us at the hotel, leading us through the museum or frying burgers and shredding the lettuce that goes on top. However, alongside the utopian vision of a beautiful, new, intelligent world of technology, there always have been images of artificial intelligence gone terribly wrong, where machines monitor us at every step, take over our jobs and defy our control.
Manuela Lenzen shows which hopes and fears are realistic and which belong to science fiction. She describes what a good life with artificial intelligence could look like and explains how we can learn a lot about ourselves from these clever machines.

Weblink:
www.chbeck.de


More like this