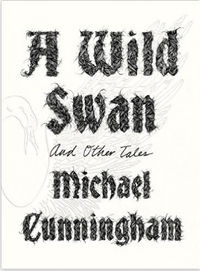 BACK
A WILD SWAN AND OTHER TALES
Continuing in the vein of his previous fairytale-inspired novel, THE SNOW QUEEN, Michael Cunningham takes up eight more tales and puts his own unique, adult spin on them in WILD SWANS AND OTHER FAIRY TALES.
After his contemporary-Brooklyn interpretation of Hans Christian Andersen's tale in THE SNOW QUEEN, the masterful Michael Cunningham offers 8 more ingeniously rewoven and deliciously provocative fairy tales for modern times: "Most of us are safe. If you're not a delirious dream the gods are having, if your beauty doesn't trouble the constellations, nobody's going to cast a spell on you. No one wants to transform you into a beast, or put you to sleep for a hundred years. The wraith disguised as a pixie isn't thinking of offering you three wishes, with doom hidden in them like a razor in a cake…. Please ask yourself. If you could cast a spell on the ludicrously handsome athlete and the lingerie model he loves, or on the wedded movie stars whose combined DNA is likely to produce children of another species entirely… would you? Does their aura of happiness and prosperity, their infinite promise, irritate you, even a little? Does it occasionally make you angry? If not, blessings on you. If so, however, there are incantations and ancient songs, there are words to be spoken at midnight, during certain phases of the moon, beside bottomless lakes hidden deep in the woods, or in secret underground chambers, or at any point where three roads meet. These curses are surprisingly easy to learn."

Includes 10 illustrations and additional illustrated chapter dropcaps by the artist Yuko Shimizu: www.yukoart.com.
More like this