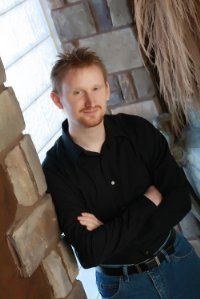 BACK
A DANCE OF MIRRORS
Man or God - what happens when the lines are blurred?
"We are the ones who own the night. We are the ones with blood on our hands. We are the reapers, the demons, the dark shadows wielding steel. We will not be denied our vengeance."

Haern is the King's Watcher, protector against thieves and nobles who might fill the night with blood. Yet hundreds of miles away, an assassin known as the Wraith has begun slaughtering those in power, and leaving the symbol of the Watcher in mockery. When Haern travels south to confront his copycat killer, he finds a city ruled by the corrupt, the greedy, and the dangerous. Rioters fill the streets, and the threat of war with the mysterious elves hangs over all. To stop it, Haern must confront the deadly Wraith, and the man he might become.

David Dalglish graduated from Missouri Southern State University in 2006 with a degree in Mathematics. When trying to be productive, and stave off returning to working fast food, he writes and self-publishes various fantasy novels, of which he's sold hundreds of thousands of copies. He also has a lovely wife and two beautiful daughters, with all three being far better than he deserves.

Weblink:
http://ddalglish.com/wp/


More like this