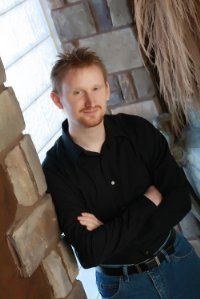 BACK
A DANCE OF CLOAKS
A self-published phenomenon that has sold over 320,000 copies, fantasy author David Dalglish spins a tale of retribution and darkness, and an underworld reaching for ultimate power...
Assassin or protector; every choice has its consequences.

Thren Felhorn is the greatest assassin of his time. Marshalling the thieves' guilds under his control, he declares war against the Trifect, an allegiance of wealthy and powerful nobles. Aaron Felhorn has been groomed since birth to be Thren's heir. Sent to kill the daughter of a priest, Aaron instead risks his own life to protect her from the wrath of his guild. In doing so, he glimpses a world beyond poison, daggers, and the iron control of his father. Guilds twist and turn, trading allegiances for survival. The Trifect weakens, its reputation broken, its money dwindling. The players take sides as the war nears its end, and Thren puts in motion a plan to execute hundreds. Only Aaron can stop the massacre and protect those he loves...

David Dalglish graduated from Missouri Southern State University in 2006 with a degree in Mathematics. When trying to be productive, and stave off returning to working fast food, he writes and self-publishes various fantasy novels, of which he's sold hundreds of thousands of copies. He also has a lovely wife and two beautiful daughters, with all three being far better than he deserves.

Weblink:
http://ddalglish.com/wp/


More like this